Thanks for stopping by, I hope you enjoyed the music!




MIKE FREEMAN

Be sure to sign up for Mike Freeman's email list, it's used sparingly!




Mike Freeman ZonaVibe at
iTunes - Apple Music



Bandcamp
Spotify

YouTube

Facebook1

Facebook2


Twitter

Linkedin

Myspace



Be sure to check out link's to other cool sites below

Music & Musicians:

Mike endorses Balter Mallets.




Mark Holen Zambomba



ZonaVibe Saxophonist
Jim Gailloreto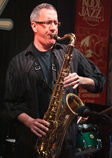 ZonaVibe Guitarist
Bruce Saunders



Percussionist/Singer Jose Mangual Jr.



My neighbor, keyboardist Joseph Diamond (Passed Away Aug. 2008)



Other Cool People And Sites To Check Out:

Environment:
Anne Haas Hell's Kitchen Gardener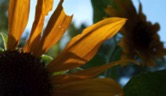 Coffee: from Carl's Choice





Comedy: For fun check out The Real Kramer, Kenny Kramer, Home Page
(I knew him before he was famous) Seinfeld fans will love it!

Saludos!