Portugal
02/08/08 14:04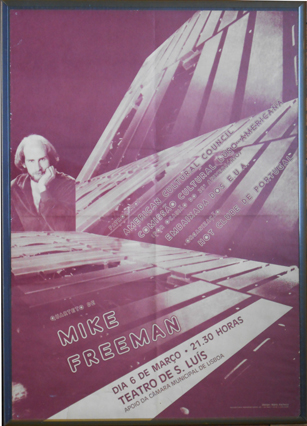 In 1985 I was invited to tour Portugal. The tour was funded by the American Embassy and the Fullbright Foundation. It was arranged by American bassist Dave Gausden, who was living in Portugal, and Rui Martins, director of the Hot Clube De Portugal in Lisbon, with the help of Wally Keiderling from the USIA (United States Information Agency) who was Cultural Affairs Officer for Portugal. It was an extensive (5 week) tour that took me to every part of the country including towns and cities where few American musicians had performed before and no vibraphonist had ever performed. I received over 30 pages of press and the red carpet treatment everywhere I went with dinners and receptions in my honor and received the Medal of the City of Guarda.

Portugal Tour Photos 1985
It was during that tour I wrote a tune called "Praça da Alegria" (Happiness Sguare, named after the Square in Lisbon across from the Hot Clube de Portugal) and got the idea to write more music like it for a group I would form after returning from the tour. The group was called Spellbound and produced two recordings, "Mike Freeman & Spellbound" and Mike Freeman & Spellbound "Street Shuffle" about 5 years apart. Spellbound performed to a standing ovation at the JVC Newport Jazz Festival in Saratoga, NY, 1989, and "Street Shuffle" received significant distribution and radio airplay in 1991. Now years later in 2007 I was invited to perform with my group ZonaVibe in Terceira, Azores, Portugal for the Festival Internacional.

Azores Tour Photos 2007
–Mike Freeman